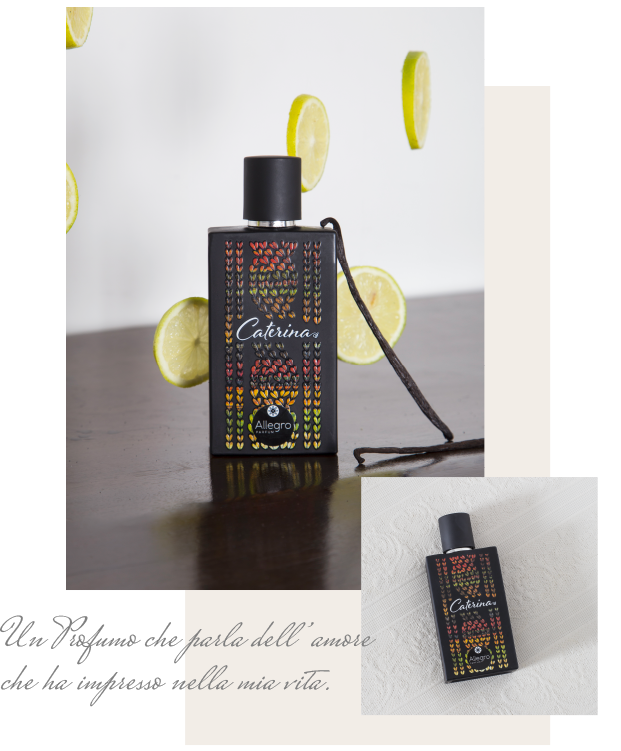 Caterina
The scent of a lifetime
---
At a certain point in our lives we stop being the child of someone and become our own parents. We embrace ourselves with an understanding that we don't have to be in two to feel loved. At this point in my life, I started to look at my mother with fresh eyes. Even now, when I touch her woollen garments and bring them to my face, I can almost smell that wonderful perfume, her perfume. The scent that speaks to me of a deep, undying motherly love. Almost like the interwoven knitting, her love and scent protected me and kept me warm day after day all of my life, that love has always continued to grow in my heart.
Caterina was a seamstress and she weaved life.
---
"A captivating fragrance rich in emotions. It transports you to a time of dreams, a time of childhood. A scent with a profound touch that can bring a tear to the driest of eyes, tears of memories passed and happiness lived. One hint of this magical scent, like mother's tender embrace, and those tears dry in an instant."
Arturetto Landi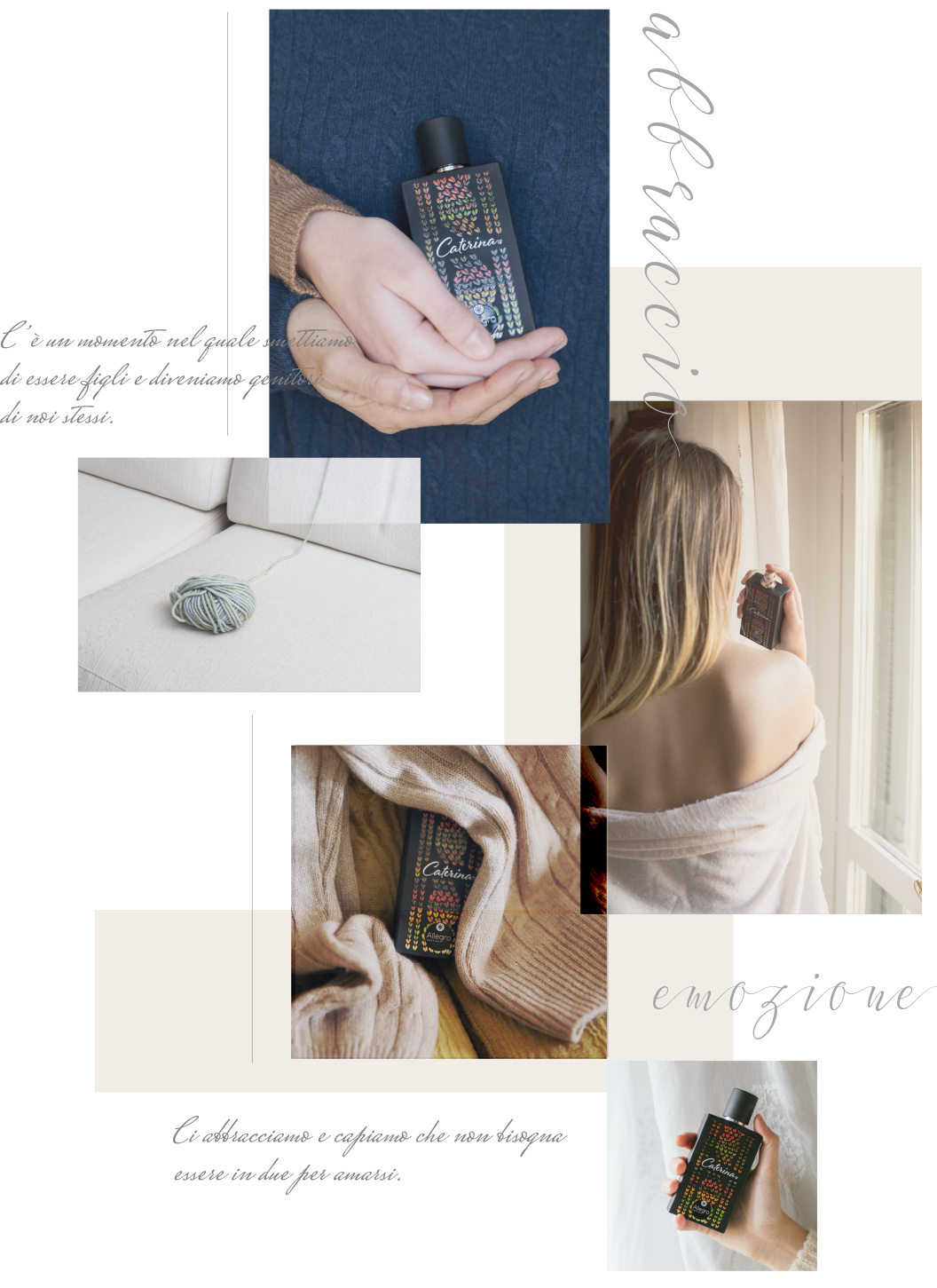 ---
An intense and joyful fragrance that opens with the sweet and caressing notes of milk enriched by fruity notes, continuing with the bright and flowery heart of iris and jasmine and closing with a warm base of spicy woods, vanilla, amber and cashmere. A precious essence, a 40% extract that, like the finest distillates, requires about twenty minutes of decantation to release all it opulence.